CALLAWAY COUNTY, Mo. — A Fulton man is accused of multiple sexual felonies in Callaway County.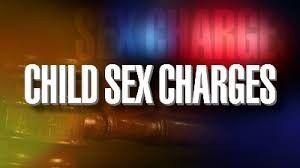 According to a probable cause statement, 62-year-old Samuel G. Langdon is accused of molesting a minor. The 12-year-old victim told authorities the incidents started when she was 5 years old. The victim could not remember specific dates, but did recall specific instances to police. Langdon allegedly told the victim to be quiet about the situation.
Langdon is formally charged with four counts of felony child molestation in the first degree and felony tampering or attempting to tamper with a victim in a felony prosecution.
Langdon is currently in custody in Callaway County Jail.
An arraignment is scheduled for 9 a.m. on May 13 in a Callaway County courtroom.