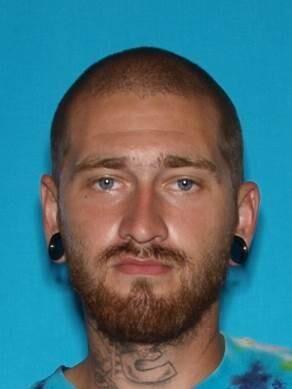 CHILLICOTHE, Mo. (Press Release)- Last week, in Carroll County, formal charges were filed against a man who currently has a warrant for his arrest in Livingston County on similar charges.
On December 15, 2016, Livingston County filed formal charges against Nicholas Levi Reed, 27, on statutory sodomy allegations. He is still currently wanted by the Livingston County Sheriff on one felony charge of statutory sodomy-deviate sexual intercourse with a person less than 14 years of age. Charges stem from an investigation into an incident with a young child when Reed was living in Chillicothe back in 2010.
On Thursday, January 19, 2017, Carroll County Prosecuting Attorney's Office filed charges against Reed after an investigation was completed by the Missouri State Technical Assistance Team.
Reed's charges in Carroll County include: Felony child molestation in the first-degree with victim less than 12 years of age, felony enticement of a child with a person less than 15 years of age, and 2 counts of felony sodomy with victim less than 12 years of age.
The charges relate to three seperate incidents in which Reed committed the listed crimes. According to the probable cause statement, on or about January 24, 2016, Reed knowingly made sexual contact with the victim and also enticed the victim by showing a sexually graphic video.
Probable cause statment also list two seperate incidents between 2013 and 2014 in which Reed knowingly hade deviate sexual intercourse with the victim by the use of forcible compulsion.
Bond was set yesterday for Reed in Carroll County at $100,000 dollars. Reed is still not in custody and remains on Livingston County Sheriff's "Most Wanted" list.