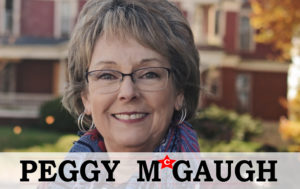 We recently talked with Peggy McGaugh, representative of Missouri's 39th House District, about about the challenges, compromises and downright bizarreness brought on by Covid-19 to this year's legislative session.
As the former county clerk of Carroll County, McGaugh, worked with the state's county clerks to craft voting legislation to expand voting by mail for those at greater risk of coronavirus in the August and December elections.
Listen to how she worked with county clerks to amend parts of the state's absentee ballot laws to allow more registered voters to opt to vote by mail.
Rep. McGaugh also talked about rural Missouri's infrastructure – like broadband and roads – and the grim outlook on the state budget.