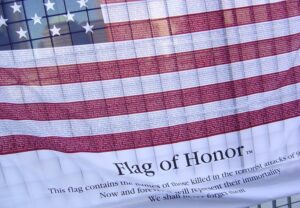 September 11, 2001 is a day that has been forever ingrained in many Americans minds. The events that unfolded were almost unbelievable, but can't be denied.
Families who senselessly lost loved ones have never ceased to bear the weight of what was supposed to be just another Tuesday. First responders, television and radio reporters will always remember the deep-seated atrocities they witnessed while trying to alert the public of the danger as it transpired. These individuals do not need reminding of September 11, 2001.
As the 19th anniversary of that day approaches, KMZU will highlight individuals who will be representing the 343 firefighters lost in the attacks on 9/11 at the Kansas City 9/11 Memorial Stair Climb — everyday heroes — people who are a small portion of those who continue to keep the memory alive.