Newsmaker from 2/11/20: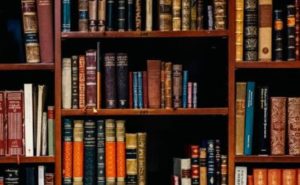 An area library has been awarded a grant for expansion.
The grant for the  Summer Library Program in Carrollton consists of $9,935
Grant money will help expand service this year. The Carrollton Public Library was one of 80 recipients of a competitive grant distributed by the Missouri Secretary of State's office.
Sue Lightfoot, Director of Carrollton Public Library, says the grant money is planned for the creation of a more comprehensive and further-reaching summer reading program with tendrils in Norborne.
The grants are funded by the Library Services and Technology Act through the U.S. Institute of Museum and Library Services.
The Missouri State Library has approved a total of 80 grant applications in the 2020 fiscal year, totaling $521,266 in federal awards that the secretary's office has distributed to libraries throughout Missouri.