GRUNDY COUNTY, Mo. — December is a magical time of year, with highlights for many including holiday visits with friends and family they may not normally be able to see. But all that holiday cheer than be spoiled pretty quickly by an unwanted visitor – the flu.
Luckily, there are plenty of steps to take to avoid contracting the flu virus. That's according to Abby Oberman, with the Grundy County Health Department, who told KMZU's Brian Lock we could be in for an active flu season this year.
Click below to hear their conversation, which aired Thursday on KMZU.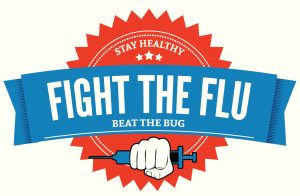 "The flu vaccine is just really important for all of us, but especially for people who or older, for children or anybody who has trouble with their immune system or on any medication that might affect their immune systems, it can be deadly for those folks."
Oberman said one of her main concerns is that parents will choose to not vaccinate their children. According to a recent study by CNN, one in three parents in the U.S. does not plan to have the flu vaccination administered to their children in 2018.
"[Parents} just need to talk to their providers and ask questions and put their mind at ease," Oberman said. "The flu vaccine doesn't have any live virus in it anymore, like it used to, so it can't really make you sick."
According to the Centers for Disease Control, Missouri currently reports only localized flu activity. Some surrounding states however, including Kentucky, are reporting flu outbreaks on a regional level already this year.