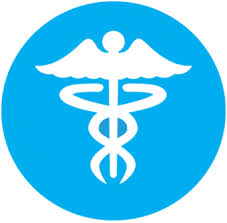 CARROLLTON, Mo.- Care Connection for Aging services will be hosting a workshop next week at the Carroll County Senior Center regarding Medicare and the questions surrounding it.
Care Connection, a non-profit area agency on aging serving west-central Missouri, operates 23 locations in 13 counties – including Carroll. Its mission is to provide resources and services that empower people to create healthy aging experiences.
On Wednesday, December 6, 2017, a "Medicare 101" presentation will take place beginning at 12:00 p.m. The session will be an estimated 60 minutes in length and is designed for people new to Medicare, whether they continue to work or plan on retiring.
The information provided at the workshop include benefits, premiums, deductibles and co-payments, as well as the differences in Parts A, B, C, and D. The presentation also plans to cover how to find help paying for prescriptions and medical care, prescription drug plans, supplemental insurance and Medicare Advantage plans.
The workshop is free and open to the public although preregistration is encouraged. Lunch will be available to people who are 60 and older for a contribution and available to people younger than 60 for the cost of the meal.
A question-and-answer session will conclude the workshop. For more information, call 1-800-748-7826 or email us at information@goaging.org.