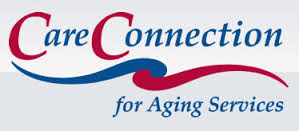 Full interview w/ Kaye Fair:
WARRENSBURG, Mo. (Press Release)- The importance of cardiac health will take center state at Care Connection for Aging Services' 22 senior centers and central office for the month of February to celebrate American Heart Month.
All locations celebrated "Go Red Day" on Friday, February 3, 2017, to try and draw attention to the importance fo women's heart health. Some centers will have special programming in February, and all of them will have handouts available to emphasize the importance of health.
The centers also will have slide shows and handouts to help people understand the warning signs of a heart attack and stroke as well as the risk factors of heart disease.
The area agency on aging -Care Connection-  makes heart health one of its top priorities because cardiac disease is the leading cause of death in the world, accounting for more than 17 million deaths annually, according to the American Heart Association. Because many heart ailments are treatable or preventable, Care Connection's staff seeks to provide education and programs to manage the disease.
The agency had volunteers and staff members in several of its centers who knitted and crocheted hundreds of red caps for the Heart Association's Kansas City office for the "Little Hats, Big Hearts" campaign for National Heart Month. The red hats are to be used for newborns in February.
To find a Care Connection senior center in your community visit www.goaging.org
Care Connection for Aging Services, a non-profit area agency on aging serving West Central Missouri, operates 22 senior centers in 13 counties- Bates, Benton, Carrroll, Cedar, Chariton, Henry, Hickory, Johnson, Lafayette, Pettis, Saline, St. Clair, and Vernon. Its mission is to provide resources and services that empower people to create healthy aging experiences. For mor information call or email them at information@goaging.org