CARROLLTON, Mo. — The Carroll County Area YMCA has once again been selected as one of the top 200 finalists in the 2018 State Farm Neighborhood Assist grant program.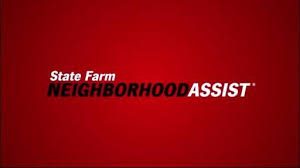 Kathy Lock, Executive Director for the Carroll County Area YMCA, says their cause will focus 100% on an unmet need in Carroll County. The lack of after school and summer childcare has been an issue for the Carrollton community for many years and this grant will help shape future programs. Lack of adequate space, staff and program supplies are challenges for their After School and Summer Camp. This grant would solidify their desires to hire a full-time director to oversee the established After School Club and Summer Camp programs.

In addition, Lock says the grant could help potentially expand into other local school districts and will allow them to purchase enrichment and STEM program supplies. Exponential growth has already been seen in the programs in just a few years of existence and Lock only foresees the same growth as long as the funding is granted to expand. This grant also grows the YMCA's opportunity for additional enrollment which in return elevates more opportunities for the children's futures.
To cast a vote and support their cause click here  NeighborhoodAssist.com/entry/2012648  and vote for "Carroll County Area YMCA After School Club & Summer Camp Program Expansion".  The voting phase is open until August 24th at 11:59:59pm ET, and you can vote up to 10 times per day every day. Winners will be announced September 25, 2018.
FULL KMZU NEWSMAKER w/ Executive Director Kathy Lock: