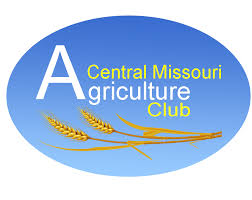 SEDALIA, Mo., — The Central Missouri Agriculture Club is hosting the 2017 Central Missouri Ag Expo this Friday and Saturday.
KMZU's Sara Miles was able to talk with Danny Young about the Central Missouri Ag Expo and what it will have to offer.
The Ag Expo will be held in Sedalia, Friday February 3rd and Saturday the 4th. The Ag Expo is held at the Mathewson Center and Lowell Mohler Hall at the Missouri State Fairgrounds.
Friday hours are 10:00 am to 7:00 pm and on Saturday 10:00 am to 5:00 pm. On both days there are seminars, vendors, kids coloring contest, free hot dogs, draw prizes, and a pedal tractor pull. Free admission.
Friday night will also be Ladies Night and a variety of vendor especially for women will be available. Kids activities will be available as well.
Young invites everyone out to the expo because, "There is something for everybody."
For more information, go online to www.centralmoag.com