MISSOURI — The recent banning of Dicamba products has some farmers cheering and others feeling concerned.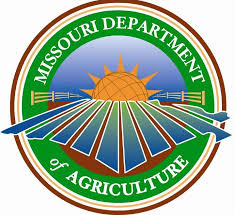 According to the National Pesticide Information Center, Dicamba is a selective herbicide in the chlorophenoxy family of chemicals and is used on broad-leaf weeds and woody plants. Dicamba breaks down in soil so that half of the original amount is gone in 30-60 days. Water and microbes in soil can speed up the breakdown of Dicamba. Sometimes following an application, Dicamba can become airborne and cause damage to nearby plants.
Destroyed crops from Dicamba drift seems to be the biggest concern farmers are having in Missouri and in neighboring states. Missouri Director of Agriculture Chris Chinn issued the temporary ban on Dicamba products, effective immediately, after more than 130 complaints were filed.
"I just want farmers everywhere to know that this is a decision that we did not take lightly," Director Chinn told KMZU's Amanda Wagner. "It's something that we've been working on for weeks as have the companies. We want to make sure that we get this product back into the hands of farmers so they can be successful. And that's our goal, that this is very temporary."
KMZU's Amanda Wagner spoke with Director Chinn about this temporary ban and the role the Missouri Department of Agriculture is playing whilst moving forward. Listen to the full interview below.
According to the Missouri Department of Agriculture, all sale and use of products, including certified commercial applicators and private applicators, is illegal. Sale, use or removal of such products would be in violation of Section 281.060 RSMo.
Director Chinn issued the following statement when asked how long the ban is expected to last: "We're hoping that it's over this week but that's truly in the hands of the manufacturers. They're the ones that have to create a new label and get it to us to be approved and my team here is committed to making that process go very fast. We want to make sure we don't harm farmers and ranchers. We want to make sure they have this tool back in their hands as quickly as possible so that they can fight the weed pressure that they see on their farm."
More information can be found on the Missouri Department of Agriculture's Dicamba Facts page.