Newsmaker for 2/27/20: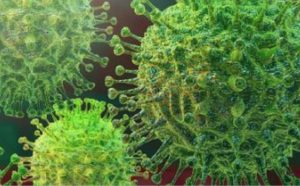 Response to the newest strain of coronavirus (COVID-19) in the U.S. has taken a turn. Cabinet director of Missouri Department of Health and Senior services, Dr Randall Williams MD, was in the national capital to ensure the domestic response is fully aligned.
Turning away from a more global response, health professionals in the U.S. are being directed to make more domestic preparations.
According to Dr. Williams, COVID-19 differs from common strains of flu virus in that "it has the propensity to get into the lungs and cause pneumonia."  Since COVID-19 is a virus people are not commonly exposed to, it has been measured to be twice as infectious as strains of flu virus, and more deadly.  However, no one in the U.S. has yet died of the symptoms.  The flu has, so far, caused close to 29,000 deaths in the U.S. this season.  Also, unlike the flu, at-risk groups, such as children and pregnant women, do not seem to be as susceptible to COVID-19 as they are to native flu viruses.  Williams says this tendency is being investigated.
Quarantine procedures would look different compared to past efforts under preparedness guidelines.  Mitigation strategies domestically could also include isolation recovery, as opposed to hospital recovery, due to known ways in which the virus spreads.
For up-to-date information go to www.health.mo.gov/coronavirus