MISSOURI — September is National Suicide Prevention Month, but moreover, the week of September 9-15 is National Suicide Prevention Week.
KMZU's Brian Lock was able to chat with Matt Lemmon, Communications Director for Burrell Behavioral Health, who said his organization and others have a mission of achieving zero suicides, because 100 percent of suicides are preventable.
Click below to hear their conversation, which aired Thursday on KMZU.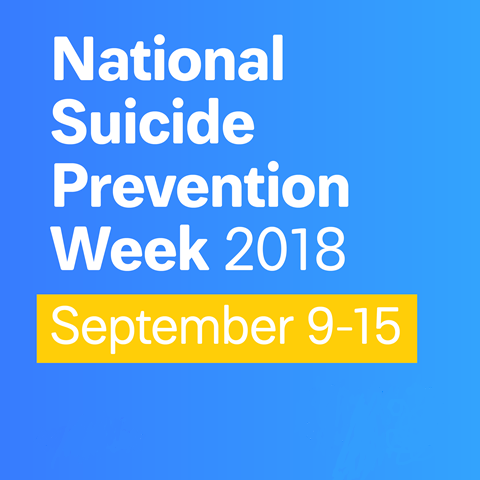 Suicide is a leading cause of death among americans, with two groups – young people and veterans especially hard hit. Lemmon said millions of Americans are suffering the effects of depression in silence.
"Suicide is the tenth leading cause of death of adults in the United States and as we've seen, the trends are going in the wrong direction," Lemmon said. "Mental health in general is a growing field. One in four people will suffer some sort of behavioral or mental illness in their life time and one-half of those people won't seek or receive treatment for that underlying issue."
Treatment for mental health can be difficult to access, especially in rural areas. Lemmon explained that organizations such as Burrell are looking at ways to expand treatment options and access to proper mental health care.
"The job of Burrell and all in the behavioral health field is to help [people] find that help, meet those people where they are and seek the treatment that they may need," Lemmon went on to say.
"Often, people don't know where to go," Lemmon explained. "Increasingly, we are trying to have integrated care, woking with health clinics and schools for example and meet these people where they are in their daily lives so they can talk to someone and have a place where they can easily address mental illness without having to necessarily seek out a provider."
The stigma associated with mental health care is a large barrier to access. The heart of the issue, Lemmon said, is ensuring that mental health treatment is not abnormal, but as normal as going to get checked out when you're worried about contracting a cold.
"Stigma is one of the major issues that stands between people getting the help that they need and seeking out and receiving care," Lemmon added. "No one is alone in the fight. Really reaching out and talking and seeking help – this goes for family and friends and support systems as well."
There are often warning signs, Lemmon explained, that someone may be suicidal.
"Just because someone seems to have it all and have everything going for them, doesn't mean necessarily that they're not struggling," Lemmon added. "Being attuned to people who may have mood swings, or may be sort of secluding themselves from people they haven't in the past, being attuned to that and reaching out and talking and being understanding and empathetic can go a long way to give them the support that they need."
If you or someone you know is struggling with depression, self harm or suicidal thoughts free, confidential help is available 24 hours a day, 7 days a week. Call the Burrell Crisis Hotline at 1 (800) 395-2132 or call the National Suicide Lifeline at 1 (800) 273-8255.