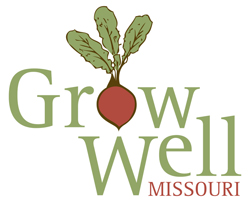 Everyone has heard the old saying, "Give a man a fish, and you feed him for a day. Teach a man to fish, and you feed him for a lifetime." Grow Well Missouri is teaching Missourians how to feed their families for a lifetime.
Grow Well Missouri is a program sponsored by the University of Missouri that provides resources and education needed to create a garden. Things like tools and seeds are given to local food pantry so that people in the program can start their gardens and provide more, nutritional food for themselves and their families.
KMZU's Sara Miles was able to talk with Bill McKelvey, a project coordinator for the University of Missouri about Grow Well Missouri.
McKelvey says that Grow Well Missouri will be active in 21 counties in the state very shortly. With a program that started in two small communities, Shelbina and St. James, Grow Well Missouri is growing for the better.
With this program, not only nutritional needs are being met, but also mental health needs. Gardening is very therapeutic and people who take part in the program  can get the satisfaction of growing their own food as well as sharing it with their friends and family.
McKelvey also encourages people from around the area to help out with this program by volunteering their time to help others.