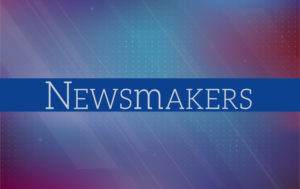 CORRECTION: 10:50 a.m. July 20, 2020
The Carrollton Cove Aquatic Center closed on July 7 after its grand opening on July 3.
CARROLLTON — Carroll County emergency task force officials met via conference call on Tuesday, July 14, to take the temperature of the county after a recent spike in coronavirus cases and how that's impacting services.
For many, like at the county's 911 center and nursing care facilities, it's business as usual — in the new normal. Those facilities aren't allowing visitors to curb the spread of the virus. So far, so good, they say. And law enforcement is seeing less property crimes and domestic violence now, compared to when the county was under stay-at-home orders.
But on July 10, health department officials were alarmed at the wave of COVID-19 cases in recent days — and the difficulty of getting information from some infected individuals to do effective contact tracing. Carroll County Presiding Commissioner Stan Falke and others pleaded with residents to social distance and follow other measures, like hand washing, to slow the spread of the virus.
And with his request came a more direct response: "Going backwards" would require mandating restrictions again. A sheriff's deputy was dispatched on Monday to work full time on contact tracing, paid through CARES Act dollars.
As of July 14, active cases have leveled off to 33, with no hospitalizations, according to health department administrator Bertie Hartwig, but the county isn't in the clear yet.
"I'm kind of waiting for a little bit later this week from the Fourth of July (gatherings), because that would've given time for people to start having symptoms. I'm kind of waiting for that, holding my breath," she said.
Functions at the county health department have been hampered, as one employee is confirmed with the coronavirus and three are quarantining at home — including Hartwig — as a precaution.
"Our doors are closed. We have two (employees) who were not impacted. One is there answering the phones. It wasn't a good time to send people home, but that's they way this virus is working. We're dealing with it," she said.
County residents are now being directed to call the state hotline number 877-435-8411 for their Covid questions.
Anna Barlow, Carroll County Area Chamber of Commerce director, says she's seeing local businesses become more receptive to procedures and precautions to avoid contracting the virus — which can close their business — if contact tracing procedures aren't adhered.
"They're really interested in doing that prevention piece," Barlow said. "So, if they do have a positive they can contact everyone in their business so they don't close."
The chamber plans a future virtual meeting with businesses to help even more, she says.
After the Fourth of July grand opening of the $2.7 million Carrollton Aquatic Center, it had to close the following day because employees tested positive for COVID-19. Mayor Scott Bartlett says the city plans to reopen on Sunday, July 19 , but he and other officials will monitor the situation.