MISSOURI — Residents of Missouri will be able to enroll in a healthcare plan through the Affordable Care Act marketplace beginning Wednesday, November 1.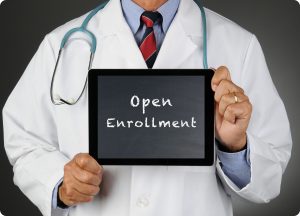 Brenda Procter, assistant professor for the University of Missouri Extension said that the biggest concern among healthcare experts is getting out that the Affordable Care Act is still the law of the land, however this year Missourians will have just six weeks to sign up for health insurance.
Click below to hear KMZU's Brian Lock chat with Professor Procter about open enrollment season.
"Open enrollment for the Affordable Care Act is really similar to open enrollment if you have insurance through your job," Procter explained.
This year, though, the time to enroll has been slashed in half, spanning only six weeks from November 1 until December 15. That leaves many Missourians, who Procter worries may be misinformed, with very little time to sign up for a healthcare plan.
"This year open enrollment season [sic] about half as long as it has been the last couple of years, so it's important to get in there and get started."
Politics, Procter said, are to blame for the enrollment cutback, but expressed that her job isn't to worry about politics and hypothetical situations, but to present the facts. One fact, she says, that many people are misinformed about is the fact that the Affordable Care Act, also known as Obamacare, is indeed still enshrined in law and has not been repealed.
"One of the things we are most concerned about is we do run into people on a fairly regular basis who think the Affordable Care Act has been repealed or think that it's no longer the law," Procter expressed. "It is still the law. We have heard a lot of debates about it, but there has been no vote to repeal the Affordable Care Act."
The insurance marketplace can be overwhelming and many people who may need coverage elect not to sign up due to a complicated process. Help however, Procter says, is available to anyone who needs it, free of charge. Missourians can find "coverage assisters" in their area to aid in navigating the healthcare marketplace. For those who do not have access to internet, call (800) 466-3213, toll free.
Open enrollment runs from Wednesday, November 1 through Friday, December 15.