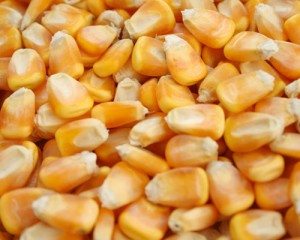 National corn and soybean leaders gathered virtually to publicly discuss the future of agriculture trade and supply chains during the coronavirus pandemic on July 30.
In an attempt to address COVID-19's impact on agriculture, corn and soybean leaders, including the National Corn Growers Association, presented some of the cold facts of today's conditions and how the industry can move forward.
Kevin Ross, president of the National Corn Growers Association, explains there was confidence at the beginning of this year and also that many thought this year couldn't get worse.
"We had a lot of optimism going in 2020 with the trade agreements getting done. All of the sudden, we are dealing with Covid and all of this surrounding coronavirus and what it's caused," Ross says. "We knew there were large projected acres for corn again in 2020, but also a slowed ethanol consumption in 2020 due to coronavirus impact."
Ross explains a new standard of ethanol could provide a needed drive in demand for corn.
"We've been working very diligently on high-octane low-carbon standard that we think would be the next step in increased ethanol sales across the U.S. We really believe those gallons will be an incremental move forward and really help from an air quality standpoint as well."
Corn income levels for farmers are the lowest since 2006, proving the corn industry is under a significant amount of stress as they face this year's challenges, he says. However, the association says it has persistently responded to events by making improvements, gaining state and local feedback and focusing on positive signs.
"One of the silver linings to this whole thing is that exports have been really solid for us throughout this Covid issue," Ross says. "There hasn't really been any major breakdowns from corn bushels getting moved overseas and out of the U.S."
Ross ended by saying the corn industry is needing to develop unique new uses for corn in order to successfully drive corn demand in the future.