Some of President Trumps cabinet members do not share his support of the Renewable Fuels Standard.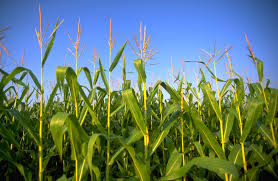 Click play below to hear KMZU's Amanda Wagner speak with Monte Shaw, executive director of the Iowa Renewable Fuels Association.
In 2005 a law was put in place by President George W. Bush that required the oil companies to add biofuel to the nation's diesel and gasoline supply. The 12 year old law has had some push back from President Donald Trumps cabinet members, such as Oklahoma Attorney General Scott Pruitt,  who called the laws "unworkable."
According to the EPA the RFS program is a national policy that requires a certain volume of renewable fuel to replace or reduce the quantity of petroleum-based transportation fuel, heating oil or jet fuel. The four renewable fuel categories under the RFS are:
Biomass-based diesel
Cellulosic biofuel
Advanced biofuel
Total renewable fuel
"When you look at all the cabinet picks, non of the cabinet pick share the Presidents support of the Renewable Fuels Standard," says Shaw. "…that has made some people have some concerns. We are hoping the President will obviously stay where he is but add some people in that actually agree with him as well."
The USDA released a report that examined the lifecycle greenhouse gas emissions from corn-based ethanol. They found corn based ethanol reduces greenhouse gas emissions by 43 percent compared to conventional gasoline today. It is estimated that by 2022 the reduction of greenhouse gas emissions would reach 50 percent and has the potential to reduce emissions by 76 percent.
"First and foremost consumers benefit," says Shaw. "…the ethanol blends are cheaper, so consumers are saving money. It is a big chunk of our corn grind that goes into ethanol plants first, so farmers are benefiting.
For more information on reduced greenhouse gas emissions visit: https://www.usda.gov/wps/portal/usda/usdahome?contentid=2017/01/0007.xml.
For more information about the Iowa Renewable Fuels Association visit: http://iowarfa.org/.