MISSOURI — A coalition of organizations including Missouri Farmers Care, the Missouri Soybean Association, the Missouri Soybean Merchandising Council, the Sand County Foundation and others are sponsoring an award for a Missouri landowner who demonstrates outstanding commitment to a land ethic.
KMZU's Denny Campbell was able to chat with Ashley McCarty, with Missouri Farmers Care, about the award, which is being given out for a second year.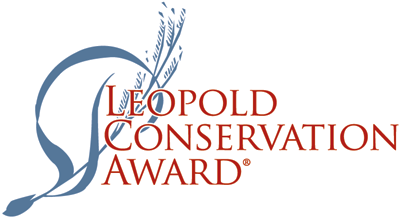 "The Leopold Conservation Award is a productive investment in private lands conservation," McCarty said. "It recognizes and celebrates extraordinary achievement in voluntary conservation by private landowners, inspires countless other landowners by example and provides a prominent platform by which agricultural community leaders are recognized as conservation ambassadors to citizens outside of agriculture."
A single award of $10,000 will be given to one Missouri landowner who demonstrates outstanding ethical land practices. Awards will be given in thirteen states total.
To learn more about the Leopold Conservation Award, visit the Missouri Farmers Care website.