CARROLLTON, Mo. — With the June election in the rear view mirror, the process for the August election has begun all around Missouri.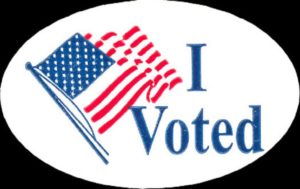 Absentee and mail-in ballots are a hot topic with the pandemic not ready to end anytime soon. Local counties survived the elections in June and the November election on the horizon, absentee and mail in voting demands will most likely continue at a larger rate.
County clerks for larger local counties such as Pettis and Johnson spoke with KMZUs Nick Sadowski on how the absentee process will work come August.
Gov. Mike Parson signed a law into place that protects those with high risk to the disease and gives them a right to vote absentee as well as the use of mail-in ballots.
That can be found below
Absentee-MailinBallotSummaries
Secretary of State Jay Ashcroft has created a two page flyer that details everything needed to know about the absentee and mail-in process.
Friday's Newsmaker with Pettis County Clerk Nick Lastrada and Johnson County Clerk Diane Thompson can be found below.