MISSOURI – Memorial Day Weekend is the perfect time for families to get outdoors, on the lake, and spend time together. While having fun may be important, keeping you and your family safe should come first.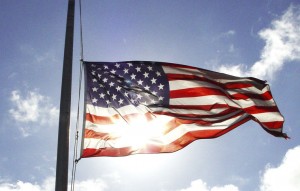 KMZU's Sara Miles was able to talk with Sergeant Eric Brown with Troop B of the Missouri State Highway Patrol about how to stay safe this Memorial Day Weekend.
Last year, the Missouri State Highway Patrol investigated 347 traffic crashes last year which included 12 injuries and six fatalities. 135 people were arrested for driving while intoxicated during the same period.
Sergeant Eric Brown says the best way to prevent accidents is to be well prepared and make sure your vehicles are prepared as well.
"One of the first things we ask [drivers] to do is make sure their vehicles are road-worthy," Sergeant Brown stated. Drivers should make sure all equipment is working properly and have plenty of supplies available in case of a roadside emergency.
Just in case of a roadside emergency, ready.gov suggests having jumper cables, flashlights, a first aid kit, non-perishable food, water, a basic toolkit, radio, extra clothes, blankets, and a charged cell phone with a car charger.
While on a boat, being prepared could also make a huge difference in the safety of those riding. Sergeant Brown suggests checking the boat thoroughly before putting your boat o the water and also making sure all regulated safety gear is on board.
The Missouri State Highway Patrol will be taking part in a special program to keep Missouri's roads and water safe during Memorial Day Weekend.  Sergeant Brown stated, "We will be participating in Operation CARE, which is the Crash Awareness and Reduction Effort in an attempt to reduce the number of traffic crashes over the long weekend. "
All available troopers will be on the roads this weekend and looking for drivers who are aggressive, speeding, or driving while intoxicated. The Marine Division will also be present looking for similar drivers on the water.
The Missouri State Highway Patrol would like to remind all Missouri residents that the only 100 percent survivable traffic crash is the one that never happens.