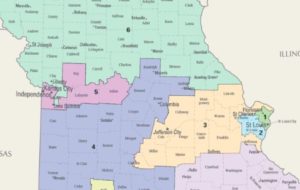 The Missouri Senate hopes to present a redistricting measure to voters that changes a re-drawing method, just approved by voters two years ago.
The sponsor of Senate Joint Resolution 38, Dan Hegeman of Cosby, hopes to give voters another look at what was billed as "Clean Missouri" in 2018. It contained ethics reform, and also replaced the previous method of drawing house and senate districts, through a bipartisan commission, with a "non-partisan demographer"
Hegeman says, the demographer, a new position created by Amendment 1, uses criteria that requires "fairness", and "competitiveness."
Hegeman says the competitive and fairness criteria priorities were raised above district compactness in Amendment 1, which would lead to districts that would never be too far skewed to the left or right.
The Senator believes the "50/50" competitiveness rule for districts would amount to counties and municipalities being divided in new voting district maps.
The mapping of voting districts is around the corner, following the 2020 census. The new maps will be ready before the 2022 elections. They will be drawn either by using the new standard that are currently part of Amendment 1, or, in the event Joint Resolution 38 comes before voters, by using the old criteria, which maintains compactness and continuity in districts.
Opponents of SJR 38 say it would overturn the will of 1.4 million Missourians who supported Amendment 1 in 2018.