COLUMBIA, Mo. — A wave of teen suicides have been shaking northern Missouri towns and counties to their core. According to Rachel Jones, a mental health professional with Burrell Behavioral Health, "the state of Missouri, in general, has remained pretty consistent with being slightly higher than the national average for youth suicide." Suicide is the second leading cause of death in Missouri among 10-24 year old people. It comes in second only to fatal accidental injury.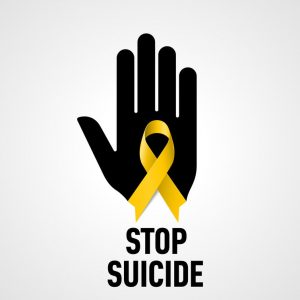 Click below to hear the full, edited interview between KMZU's Brian Lock and mental health professionals with Burrell Behavioral Health – Central Region. Rachel Jones is the Director of Children's Services and Anna White is a community health liaison.
Click below to hear the edited Newsmaker which aired live on KMZU.
According to the professionals, the largest number of youth suicides occur in the St. Louis and Kansas City metropolitan areas in Missouri, but the highest rates per capita are all in rural Missouri counties. They said that there are major obstacles for people who live in rural areas to receive treatment they need. "We know just providing mental health service in rural areas, there are some barriers," Rachel told me. "The first is that people are isolated there and there is a lack of services. Sometimes there is a transportation barrier."
Anna said that stigma attached to the treatment of mental health issues is a major deterrent for people to receive the care they need. "We know statistically that over 90% of suicides are preventable," and the biggest preventative method is for a person who is suffering from poor mental health to get the help they need. Help is always available and it is always possible to get better. That help is not always easy for everyone to access, though.
It isn't all gloomy for people who live in rural areas and are suffering from depression, bullying, or any other kind of mental health impairment, however, Rachel said. "There are some exciting ways people use online information. They have accesss to website, chat rooms, hotline, they can use tele-help or tele-medecine," she went on to say "even if the services are not nearby in that community, that does not mean there are not ways to access those services, we just have to be creative about it."
There are a number of options available online where people who are concerned about themselves or another can go to find more information about how and where to receive treatment in their area. The Missouri Department of Mental Health offers resources for fighting negative thoughts about suicide and other preventative matters. They also have an interactive map which will show patients how and where they can find treatment in their own communities. The National Alliance on Mental Illness also has excellent resources available to educate people about the risk factors and what to look for in declining mental health.  NAMI also offers opportunities for people to volunteer to become a counselor and make a positive difference in someone else's life.
If you or anyone you know is having suicidal thoughts, totally free and confidential help is available 24/7. Call the National Suicide Prevention Lifeline at 1-800-273-8255. There will always be volunteers and professionals available there to provide help and listen.
This is the conclusion of a 3 part series presented by KMZU News. Part 1 featured a discussion with a Special Prosecutor in a case involving a teen's suicide and in Part 2 a Brookfield mother shares the story of her son's suicide.