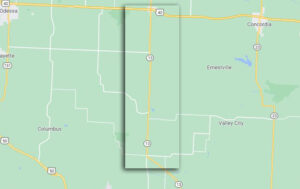 WARRENSBURG — There's some good news down the road for Highway 13 motorists in Lafayette and Johnson counties. Missouri Department of Transportation will begin scoping a project to improve the highway from I-70, south of Higginsville, to Warrensburg. MoDOT Area engineer Rich Shipley explains.
The project includes improvements to the Warrensburg roundabout.
And best of all, the project includes much-needed passing lanes.
In the spring, Shipley says the state's stay-at-home order kept Missourians off the road, diminishing revenues; however, funding has recently bounced back. MoDOT also has to contend with an already-tight budget with the 17-cent fuel tax it receives, which ranks 48th in the U.S. The transportation department is also reliant on federal fuel tax revenue, one that hasn't seen an increase since 1993.
He expects federal lawmakers to pick up the new transportation bill after the November General election.