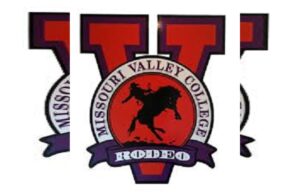 MARSHALL — It's time to cowboy-up at the Missouri Valley College Viking Stampede, presented by Kleinschmidt's western store, Sept. 17 – 19.
Head rodeo coach Ken Mason has coached at Missouri Valley for about 16 years. In fact, when he was in college, he competed against Missouri Valley College. He tells KMZU a little bit about what will take place during this rodeo.
Mason says the Stampede is an NIRA-sanctioned rodeo. For anyone unfamiliar with exactly what that means, Mason explains.
Other rodeo sanctions separate the men's from the women's divisions, or don't include females at all. Coach Mason says everyone is on one team in the NIRA-sanctioned event.
Mason is understandably proud is of this year's team. One athlete, in particular, holds a special position for bareback riding.
Coach Mason also takes time to recognize his assistant coaches, one in particular, who contributes a great deal to the team.
Local spectators and those who have attended the event in year's past know what to expect. This year, however, it's a little different because of COVID-19 and social distancing.  Mason elaborates on what attendees should bring to the rodeo.
He says it's going to be beautiful weather for an outdoor rodeo. Attendees will see bareback riding, calf roping, break-away roping, saddle bronc riding, barrel racing and bull riding, just to name a few. And there's also Gizmo the clown.
Coach Mason couldn't let the event come and go without taking time to thank the many individuals whose hard work made the bringing together of the rodeo possible.
The Missouri Valley College Viking Stampede, presented by Kleinschmidt's Western Store, takes place Sept. 17 – 19 at the Saline County Fairgrounds. More information can be found on the Missouri Valley College Rodeo Facebook page.