SEDALIA, Mo. — A new 911 joint communications center is opening in Pettis County later this year.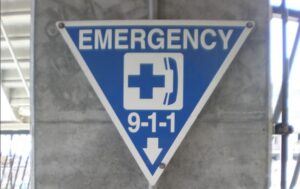 The hope of consolidating 3 agencies is to bring excellent service to the county for anyone who has to call for emergency services. This new operation consolidates personnel between the Pettis County Sheriff, the City of Sedalia and the county joint communications.
Service will be provided to all fire protection districts, sheriffs office, city police, ambulance district and highway departments. Director Danielle Lauder oversees the entire function and explains the process behind it.
The achilles heel with call centers is often large equipment costs. The radio towers that are going to be used are already in place and no alterations will be needed.
Funding for call centers is changing with technology, Lauder says. They used to be funded by landline taxes…and with landlines quite nonexistent these days, they are adapting with a tax to any device in the county that can dial 911.
Other funding will come from the city of Sedalia, the Pettis County Ambulance District and the county on a yearly basis. Lauder says the consolidation saves cash while giving a higher quality of care for the local area.
Higher quality like Lauder says includes a larger volume of staff and protocols that are usually meant for operations in larger cities. At this time, they hope to go live by May 1 if all pieces fall in order.
A state issued specific training is on the way for employees starting within the next few days. Lauder says she expects around 45,000 calls once they officially begin.
As for a budget, Lauder didn't have a number right away but did say at least a million dollars in in the ballpark.
The full newsmaker can be heard below.