MISSOURI —  Gardening has become more popular in the past few years.
Click play below to hear KMZU's Amanda Wagner speak with Kathi Mecham, a commercial horticulture specialist at the University of Missouri Extension.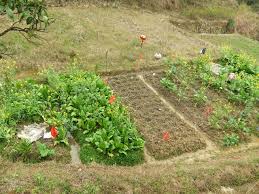 According to the extension website gardening saves on the food budget, it leads to a better availability of freshness and inexpensive produce from the family garden is conducive to maintaining good dietary habits by eating more vegetables.
Mecham recommends for people to get a soil test done before planting, so your garden will thrive better and you will know what soil preparation needs to be done before you plant. She also says that planting times of fruits and vegetables vary.

"I believe gardening season starts in the winter when your looking at the seed catalogs and deciding what to buy and what your going to plant this year. If there's any clean up to do, it can start on a warm day in February however, that's not a good day to start planting." says Mecham. "…on the extension website there is a guide that will give you information on when to plant what crop."
Mecham also discussed a variety of different flowers that seem to thrive here in Missouri. Information and tips on planting flowers can also be found on the extension website.
"There's some tried and trues. You know, impatiens are a shade loving annual flower that can be grown across the state and is very popular," says Mecham.
For more information and tips visit the University of Missouri extension website.