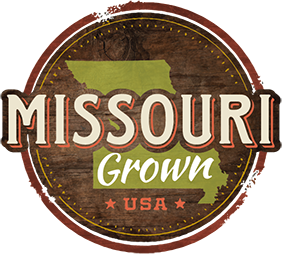 KANSAS CITY, Mo.- A partnership is bringing Missouri-grown elevated fair food to this month's Missouri State Fair goers.
L'Ecole Culinaire-Kansas City chefs will be putting a unique refreshing twist on fair food during this month's Missouri State Fair running August 9-19. L'Ecole Culinaire and the Missouri Department of Agriculture are featuring a pop-up restaurant in the 100-seat, air conditioned venue dubbed the Missouri Grown Bistro.
The Missouri State Fair is an excellent opportunity to showcase the wide variety of products that are grown throughout the state," said Director of Agriculture Chris Chinn. "We are excited to work with L'Ecole Culinaire at the Missouri Gown Bistro to highlight those fresh ingredients provided by Missouri's farmers and ranchers."
Students from the Kansas City culinary school will serve elevated fair food using Missouri-grown fresh ingredients sourced from farmers all across the state, which ties right into this year's fair theme, "Come Home".
The Bistro will be open for breakfast and lunch daily throughout the fair. The gastro-pub feel menu includes such items as:
Green Chile Breakfast Burrito: Scrambled eggs, Hash Browns, Sausage, Roasted Green Chile, Queso Fresco, Salsa Fresca
"Waffle" Cristo: Ham, Turkey, Swiss, battered and cooked on a Waffle Iron, Jalapeno-Raspberry Jam, Powdered Sugar
BBQ Pulled Pork Tacos: Apple-Bacon Slaw, Sweet & Hot BBQ Sauce, Cheddar Jack, Onion Straws
Fried Catfish Po'Boy!: Lettuce, Tomato, Onion, Pickle, Remoulade Sauce, Hoagie Roll
"We wanted to first off showcase the product, second off we wanted to keep it with a Midwestern state fair type of theme, but what we also wanted to do was put a little more of a culinary twist on it because that's what we're trying to teach our students," said Toby Freeland, Chef and Program Director at L'Ecole Culinaire.
Ingredients in the menu items are sourced from all over the state including: Buttonwood Farms, C&C Produce, Mizzou Meat Lab, The Veggie Patch, Edgewood Creamery, Two Men and a Garden, Burger's Smokehouse, Cargill, K&M Distributors/Hilland Dairy, Daniel's BBQ Sauce, S&H Fish Farms and lastly Wood's Bakery.
Fair goers can enjoy the Missouri Grown Bistro cuisine for breakfast between 7:00 a.m., and 10:00 a.m., and lunch from 11:00 a.m., and 2:00 p.m., daily throughout the length of the fair taking place in Sedalia, Mo.
FULL KMZU NEWSMAKER w/Chef Toby Freeland: