NEWSMAKER for 3/13: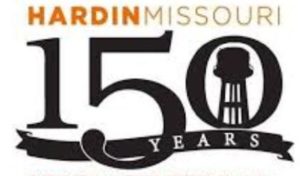 HARDIN, MO – A town in the listening area is preparing to celebrate 150 years in Missouri. The small Ray County town has a history of fighting with historic flooding during most of its existence.
In fact, the president of the Hardin Sesquecentennial celebration, Troy Rust, says not long after the founding of Hardin, the entire town had to be moved to higher ground after a flood.
Rust hopes the town will not be hampered by flooding at the time of Hardin's Sesquecentennial celebration this summer.
Many events have already been scheduled over the course of three days in late July and early August, including food opportunities, activities for children and adults, and music.
Rust is also trying to determine the potential crowd size to assist in planning purposes.
The official website is Hardinmo150.org, and they are also on Facebook.
Festivities are scheduled from July 31 – Aug 2, 2020.
Some activities have already been planned: