LAFAYETTE COUNTY, Mo. — Represenvative Glen Kolkmeyer is fresh off the heels of a special legislative session and has a jam-packed schedule this summer.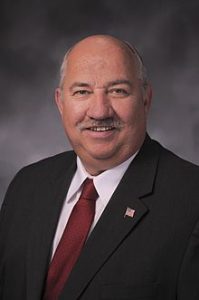 Rep. Kolkmeyer was able to join this week's edition of the KMZU Capitol Conversation. Click below to hear the Newsmaker interview that aired on KMZU.
"Governor Greitens and a representative from the boot heel area had the opportunity of a steel smelter as well as an aluminum smelter coming to the boot heel area, New Madrid area," Kolkmeyer said. "What they were asking for was a special utility rate. So, here's the thing. We allowed the Missouri Public Service Commission to allow and negotiate a rate for them with the electric companies."
Kolkmeyer explained that the move allows the commission to look forward, instead of just at the past. He said that if all goes as planned, hundreds of skilled, high earning jobs will flood into the New Madrid area.
The go ahead from the state government for the Public Service Commission to negotiate a rate carve-out was not without criticism, however. Many detractors take issue less with the negotiations, but the fact that the legislature was unable to complete them in the allotted 99th General Legislative Session meant that a special session would be required for the time sensitive issue, so Gov. Greitens called lawmakers back to Jefferson City. That move cost Missouri taxpayers $100,000 for one week of legislative work. Lawmakers who supported the move said the long-term economic benefit would outweigh the immediate cost.
Now, though, the word in Jefferson City is that lawmakers and their staffs will return to the Statehouse next week for an issue that doesn't have as clear an economic trade-off. Kolkmeyer told KMZU's Brian Lock that he understood the second special session would be about so-called abortion sanctuary cities, which are municipalities that aim to provide some abortion services,  and would attempt to strengthen anti-abortion laws in the state.
"I have been told that it is going to be over sanctuary cities," Kolkmeyer divulged. "Sanctuary cities [are] where currently they [cities] are bending state statutes to allow Planned Parenthood and abortion clinics to operate outside the law."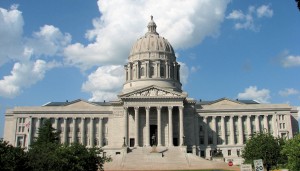 Just this spring, a judge in Kansas City blocked a law requiring admitting privileges and clinics to meet outpatient surgical center regulations. Kolkmeyer seemed unfazed by this – he stressed that any action taken by the legislature would be measured, however the Republican representing Missouri's 53rd district was dismissive of any court challenge. He also was not able to answer when asked if the goal of the legislature is to resurrect some of language from the blocked law, but said abortion clinics should be on a level playing field with other medical facilities.
"They want out from underneath all regulations, that's including a health inspection," Kolkmeyer said. "I think it is time these abortion clinics get on the same health care standards as everyone else. We are going to bring it up here apparently in special session here in the next week or so. I haven't seen the call yet but that is what I'm hearing."
Missouri is the only state in the nation without a prescription drug monitoring program, and some last-minute amendments to the bill added by Senator Rob Schaaf of St. Joseph ensured it wouldn't make it to Gov. Greitens' desk.
"What we have now is counties doing their own drug monitoring program. I think it is time we, and this is for opiates only, to monitor those. I think we that we came up with some really good language and compromise all the way around that we won't be sharing this information, but doctors and pharmacies will have the information to know who is out doctor shopping, or buying excessive amount of opiates. In my opinion, we need one state-wide."
Another issue gaining steam across the state of Missouri is discussion around converting Interstate 70 a toll road. Kolkmeyer said this is a bad idea for rural Missouri.
"I-70 runs right through the middle of the 53rd District," Rep. Kolkmeyer explained. "In fact, Lafayette County has more miles of Interstate 70 than any other couny in the state. Outside of the metropolitan areas, we have the most exits. So I'm not a big toll road supporter. Most of the business owners along 70 have asked me, 'oh, please please please don't let them toll 70'."
Some of Kolkmeyer's summer schedule will revolve around running for Speaker Pro Tempore and gearing the Republican Party up for the November 2018 legislative runoff, which is just around the corner.
An event honoring Missouri's number one industry – agriculture – will happen next Thursday at the farm home of Neal and Linda Niendick at 13875 Highway 131 in Wellington.
The annual picnic, sponsored by the Lafayette County Republican Central Committee, is free for anyone who wishes to attend, however free will donations will be accepted.
Two special guest speakers will be in attendance to highlight agriculture around the area and across the state. Missouri Lt. Governor Mike Parson will be in attendance, as well as Director of the Missouri Department of Agriculture Chris Chinn. Both state officials will speak at the event and anyone who is interested in attending can contact Kay Hoflander, chair of the county committee, by e-mail or at 1-816-835-6454.