According to the National Right to Work Legal Defense Foundation, 27 states have passed Right to Work Laws. Missouri is in the process of becoming one of those states with a bill that passed through the Senate on Thursday that would ban mandatory union fees.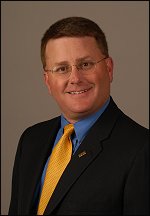 The Senate Bill, sponsored by Sentor Dan Brown (R-16), passed in the Senate with a 21-12 vote.
Governor Eric Greitens has said that he will keep his campaign promise and will sign the bill if it makes its way to his desk.
Brad Jones, the State Director for the National Federation of Independent Business (NFIB), thinks that it is only a matter of time before Right to Work is passed in Missouri. KMZU's Sara Miles was able to talk to Brad Jones about this.
"Right to work is going to pass in Missouri and it is going to be fairly quick," Jones said.
Jones also compared Right to Work in Missouri with similar bills across the nation. He says that in states that already gone right to work have improved economies and increased union membership.