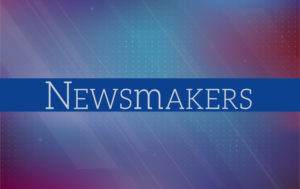 RICHMOND – Missouri government officials announced on Tuesday, July 14, it's designating $4 million from the Coronavirus Relief Fund to aid sheltered workshops across the state.
It's welcome news, since  the Missouri's 89 workshops for adults with disabilities received no funding from the state in June. Ideal Industries Executive Director Heather Pugh tells of the financial impact.
"That was a pretty big hit to my budget at $25,000," Pugh said. "That was tragic, but there are many other workshops that are sitting on a larger financial burden than myself, so I feel very blessed with how much support that we receive."
The relief aid restores at least $2 million in funding cuts, according to reporting by Missourinet. Ideal Industries also receives funding from Senate Bill 40, which allowed county voters to pass a tax levy to financially support individuals with disabilities.
Ideal Industries began in 1980 in Richmond with a handful of employees. It now employs 79 people with disabilities to do contract work, as well as operations at its recycling center and screen printing T-shirt enterprises.
It was deemed an essential workplace, so when businesses closed during the statewide stay-at-home order, it remained opened. However, the facility closed in May, due to Covid health concerns and public transportation interruptions.
Pugh says 35 employees worked from home during that time, while supervisors made work kits at the facility for home-bound workers to maintain that continuity. The executive director was the only person to delivery those items to limit personal contacts, she says. Gradually, workers in groups of 20, were brought back to the facility, she says.
Just like for schools, shelter workshops are getting creative to keep staff and employees safe from COVID-19.
"You know, this isn't going to go away any time soon. As we transitioned individuals back, we looked at how many different scenarios could come up," Pugh says. "We have grouped individuals sitting 6 feet apart.  So, if we were to have a positive case, it's not going to shut my whole facility down."
Missouri's sheltered workshops employ around 6,100 people with disabilities and roughly 900 supervisors. For employees, their work is a source of pride, Pugh says.
"With those 6,100 individuals at our heart, it's so important. I will tell you managers across the state of Missouri  are working hard and working together. And that's a pretty cool collaborative effort," she says.