MILAN, Mo. — Looking for a fun way to help your community? Perhaps "storm spotting" isn't the first thing to pop into your mind, but it certainly is an important task.
KMZU's Rocco Scorcello was able to chat with Sullivan County Emergency Management Agency Public Information Officer Walter Schley about a storm spotting training session coming up soon. Click below to hear their conversation, which aired Thursday on KMZU.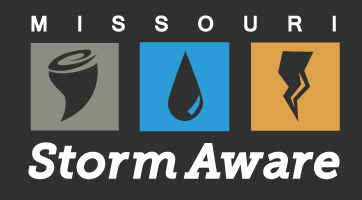 "You never know what type of weather's going to hit your area," Schley said. By receiving storm spotter training, Schley continued, "you can be able to warn your family and friends, and of course your community too, of what might be happening."
Like many people, weather has been a life-long fascination for Schley. The opportunity to combine his love of weather with his love for helping his community was something he took advantage of, and he's hoping others will do the same.
"You always have tornadoes, thunderstorms, looking out for ice storms, flooding – all sorts of related things can take lives or property, so you want to make sure that you know what you're doing, and be able to report it and help save as (many) lives and property as you can," Schley said.
Sullivan County Emergency Management Agency, like many other similar agencies in other counties, is currently looking for storm spotters. In hopes of getting people from all counties storm spotter-trained, the Emergency Management Agency and the National Weather Service will be holding a free class on Tuesday, Marcy 27, in Milan, Mo.
The class, which will start at 7 p.m, is expected to last approximately an hour and a half and will take place at the Milan Community Center. It will be presented by an experienced meteorologist from the National Weather Service Pleasant Hill office, and various aspects of severe weather, storm spotting, and weather safety will be presented.
The class promises to train regular people to recognize ". . . if you recognize hazardous weather on the horizon, you will be in a position to help warn your neighbors by calling 911."
Schley made it clear that there is a need for more trained spotters in the community.
"There's always training, so it's always nice to get that," Schley said, "and we're always looking for any individual – no matter what their age is, and education."
To reserve your seat for the free class, call or e-mail the Sullivan County Emergency Agency Director, Dennis Goldsmith (at (660) 265-5619 or Walter Schley at (816) 377-9438.