CARROLLTON, Mo.- The U.S. Army Corps of Engineers' (USACE) Dam Safety Program uses a risk-informed approach to manage its portfolio of 694 dams, with public safety the number one priority.
This risk-informed approach is a best practice adopted to develop balanced and informed assessments of the safety of our dams and to evaluate, prioritize and justify dam safety decisions.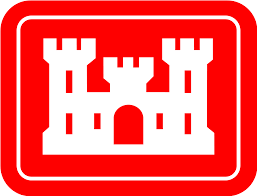 On May 31, 2017, the Corps observed National Dam Safety Awareness Day to commemorate the failure of the South Fork Dam in Johnstown, Pennsylvania, on May 31, 1889. The event killed more than 2,200 people marking the worst dam failure in U.S. History.
The "Vision Statement" provided by the Corps states that the Dam Safety Program will protect life, property, and the environment by ensuring that dams have been designed and constructed, and continue to be operated and maintained as safely and effectively as is reasonably practicable.
Living with dams is a shared responsibility and requires constant assessment, continuous communication and engagement with local public and emergency management agencies.
The Kansas City District, of the U.S. Army Corps of Engineers, operates and manages 18 dams in Missouri, Kansas, Nebraska, and Iowa. Flood control serves as the primary purpose of those dams.  Total normal storage of all 18 lakes is 4.8 million acre-feet with maximum storage of 15.8 million acre-feet.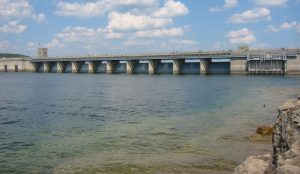 For example, The Clinton Dam was designed and built by the USACE and completed in 1977. Clinton Dam plays an important role in flood control protection within the Kansas River Basin. Clinton Dam and Lake provide $46.8 million in annual flood risk management benefits to the Missouri counties of Clay, Jackson, Lafayette, Platte and Ray, and the Kansas counties of Douglas, Johnson, Leavenworth, Osage, Shawnee and Wyandotte.
During the recent flooding events experienced in Missouri, the Harry S. Truman Dam held back a volume of water equivalent to the Lake of the Ozarks to help ensure Bagnell Dam could release runoff quickly and safely. Harry S. Truman is now releasing the stored runoff to get the pool back down to normal as quickly as possible.
Weather you are boating, fishing, swimming, hiking, biking, camping or just enjoying the view, USACE encourages dam and reservoir visitors to be safe. Dam safety and life safety are paramount to the USACE.