COLUMBIA, Mo. — Farmers and crop specialists are invited to attend a special annual conference for industry updates from leading agriculture researchers at the University of Missouri and other institutions across the United States.
It's the 2018 University of Missouri Crop Management Conference and early, discounted pre-registration closes Tuesday.
KMZU's Brian Lock was joined by Kevin Bradley, MU Extension plans and weed scientist, who said the schedule for the two-day event next week is jam-packed.
Click below to hear their conversation, which aired Tuesday on KMZU.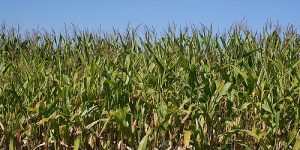 There will be a plethora of speakers at the conference, which is set to take place December 18 and 19.
"I don't even know how many sessions there are. It's a two day event," Bradley said. "Every hour is a different topic people have the option of choosing from."
Speakers will include Shawn Conley, from the University of Wisconsin, who will give tips on key management practices that explain soybean yield gaps, Rick Cruse, of Iowa State University, who will give a presentation regarding future challenges with soil and water conservation in Missouri and Scott Brown, MU College of Agriculture, Food and Natural Resources (CAFNR) Director of Strategic Partnerships, will give the keynote address.
The conference will be held at the Columbia Holiday Inn Executive Center on Tuesday, December 18 and Wednesday, December 19.
Pre-registration at a reduced rate will be available until the end of Tuesday, when registrants will be required to register at the normal price.
To learn more about the conference or to register, visit the University of Missouri Division of Plant Sciences website.