MISSOURI — Few communities within America hold such a revered status as veterans. Americans look to vets as the "best" of America, recognizing the sacrifice service members make to ensure safety in their homeland. Through their bravery, those Americans have earned respect of their peers, but also benefits from the U.S. and Missouri governments.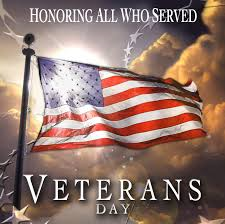 Click below to hear KMZU's Brian Lock chat with Gary Largent, Missouri Veterans Commission Veterans Service Supervisor for the Northwest Region, about benefits for veterans and their families and how to access those entitlements.
"The Missouri Veterans Commission is a veterans service organization that assists veterans and their family members for applying for benefits for the Department of Veterans Affairs," Largent explained.
The Missouri Veteran's commission is headquartered in Jefferson City and strives to make veterans aware and increase access to a plethora of veterans benefits.
"There are benefits such as compensation, pension, education, VA home loans and a variety of other benefits that they may be eligible for."
The best way, Largent said, for veterans and their family members to learn more about all of the benefits afforded them, is to seek out a local veterans service officer (VSO).
"I would tell a veteran or family member to seek out a veterans service officer within their county," Largent added. "Then they should bring in a copy of the Veterans Form 214 so the VSO can look it over and inform the veteran or family member what they are eligible for."
Mental health benefits are important to veterans, however those in rural areas may have an especially hard time seeking out treatment. Largent said those veterans are entitled to treatment and should contact their local healthcare provider and VSO to find the option best for them. Any veteran who may be struggling with mental health or suicide is encouraged to call the Veterans Service Hotline at 1 (866) VET-INFO (838-5636).