TRENTON, Mo. — U.S. military veterans are offered a whole host of services and benefits, available to both veterans and family members alike. Veterans Service Officer Wayne Kleinschmidt was able to chat with KMZU's Brian Lock and explained those benefits.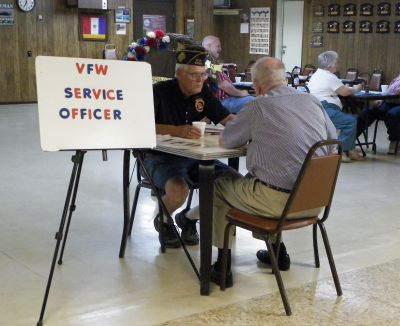 Click below to hear the conversation with Kleinschmidt, which aired Thursday on KMZU.
"There is everything from attendance to enrollment in the VA, " Kleinschmidt explained. "Also, [as a veterans service officer] I educate the public on what a veteran is and some different health benefits and ailments that veterans may have, but also helping veterans apply for benefits"
Many services are offered to veterans, including various health services. An important benefit for many veterans is mental health care, however some veterans are hesitant to seek care due to stigma associated with mental health. Kleinschmidt offered veterans with concerns some advice.
"It's a treatable condition," Kleinschmidt said. "Many hear the acronym 'PTSD' and turn and run. A lot of police officers, firefighters or even people who were abused as children will have PTSD. It's more prevalent among veterans primarily because there are more traumatic events because of war and things like that. It's very treatable though, it's a matter of reprogramming your brain."
Veterans should show up ready to see a councelor or VSO with any military paperwork and their military ID. These services are available to both veterans and their immediate family members.
A counselor and service officer will be available at Trenton VFW Post No,. 919 on Friday from 8:00 a.m. until 12:00 p.m. A service officer will be available again on Monday at Trenton Hy-Vee from 9:00 a.m. to 1:00 p.m.