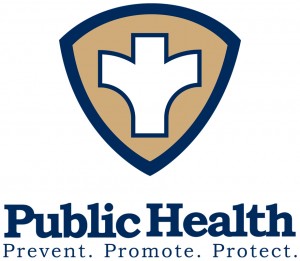 If you are someone who has or knows someone who has tested positive for COVID-19, then you know that the next steps you need to take are quarantining and contact tracing. Carroll County Health Department Administrator Bertie Hartwig explains the process.
"When we receive a positive notification, we reach out to that person and talk to that person about their symptoms and where they've been," Hartwig says. "Also with our contact tracing of that person ask for any contacts they've been around with the time period we're looking at. They give us the names hopefully of everyone they've been around, and we contact each of those names and talk to them about being quarantined and what that means."
Contact tracing is a time-consuming process that likely takes up most of the day at your local health center. It is also likely that only about two or three people are making these phone call and processing information. Hartwig says that in Carroll County, this is a daily process.
"Some positive cases may only have a couple contacts," Hartwig says. "Some may have 10. It depends on each case how many people we have to call. This is seven days a week. We still receive notifications on weekends so on weekends we're calling people. We're calling people when we get notifications at night. This is an ongoing process."
Because of the time commitment, health departments are outsourcing help. Pettis County Health Center has a former administrator offering their assistance. When Carroll County started to see a spike at an alarming rate, a dedicated deputy was assigned to help, however the health department hasn't had the chance to appropriately use them.
In Johnson County, volunteers are donating their time to helping contact trace, according to Kerri Lewis, Johnson County Health Services Community Outreach Director.
"We have some that maybe have retired from nursing, but have given their time to come out and make those calls," Lewis says. "And then others who do work here locally who maybe have some extra time outside of their schedule to be able to come in and dedicate some time to us as well. It's been very, very helpful."
Contact tracing is a partial way to understand where the virus is coming from in the county. Pettis County Health Center Administrator JoAnn Martin says the tracing process has helped detect some origins of cases.
"We have been able to do some linkages to trace back where people either we're pretty sure that's where they got it or we have a strong suspicion that's where they came in contact with the virus," Martin says. "So it has been a worthwhile endeavor and the more people who are honest with us the better the tracing becomes."
A small issue that has come with the tracing process is people becoming reluctant to disclose their information. Hartwig has personally experienced this in Carroll County, however more times than not, people are willing to cooperate.
"Some people choose not to give us their contact information," Hartwig says. "They don't want their friends to be quarantined; they don't want them to think badly of them. I don't know what the reasoning is, but I know on some of them we're not getting all the contacts. For the most part, others are doing pretty well."
Knowing your symptoms is important to ensure the tracing process is effective. For this to truly help stop the spread of COVID-19, it's important individuals are educated on when to quarantine and when to get tested. Greg Miller, a family physician at Hedrick Medical Center in Chillicothe, says a call to your doctor's office is the first step.
"It (coronavirus) really has such a broad spectrum of symptoms that is difficult to characterized," Miller says, "But as far as people being concerned to be seen, I would definitely recommend calling your primary care provider should you have fever, cough, shortness of breath; loss of taste or smell."
Lewis and Hartwig are both hopeful that numbers can slow down and encourage all communities to take the appropriate precautions to help slow the spread.
"We just really need to get this thing slowed down," Lewis says. "I want to see kids going back to school. I want to see us getting back to a little bit of normal in our society and in our communities. It's going to take everyone in our societies. Stay diligent and stay safe and we're going to get through this."