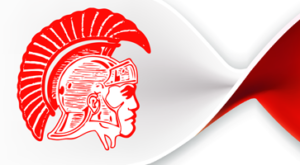 CARROLLTON — Now that we're on the backslide of summer, it's time to start thinking about going back to school.  However, due to the COVID-19 pandemic that forced schools to close back in March, that process looks very different this year. Danny DeWitt spoke with KMZU to share what's in store for the district as he determines the best way to reenter the schools.
DeWitt is hopeful that classrooms can function traditionally under social distancing and sanitation guidelines. He says that if the schools need to go back to virtual learning, they are working improving this experience for students.
"We didn't know what was coming in the fall and that happened very quickly," DeWitt says. "We did not have a good foundation in place for students to learn virtually. We have to have a better way to have devices out to all of our kids – not just our high school kids – to ensure we get as much Wi-Fi access out to our kids as possible. They have to have access to those devices to communicate with their teachers and be able to work online."
What goes on in the building is only a sliver of what changes will be occurring this year. With added expenses, Carrollton schools will need to accommodate for educational and preventative measures, such as additional Chromebooks for distance learning (if needed), extra cleaning supplies and masks. Due to cuts from the state, schools will be experiencing a budget cut of some sort. DeWitt says that Carrollton schools have another resource to make up for some of the lost primary budget.
"We have a pretty healthy reserve balance," DeWitt says, "I would imagine at least this year we're going to have to be really tight with the budget and spend that additional money out of the reserve balance this year."
DeWitt says the most difficult thing about running a school district during a pandemic is the uncertainty. Much can change between now and August 25, the projected first day of school.
"We're the business of planning for the summer and planning for the upcoming school year, but right now we're not sure what to prepare for because that information changes daily," DeWitt says. "The information being so fluid and changing all the time is making it really difficult to plan for the upcoming year."
Another big change unrelated to COVID is the closure of Adams Primary School as an extension is built on to the elementary school to accommodate kindergarten and first grade classes. With this extension, all Carrollton schools will be in the same area. DeWitt gave an update on how the expansion is coming along.
"We're still behind a little bit on the estimated completion date, but I believe without question it still should be completed well before teachers return for the upcoming year."
Carroll County was once relatively unbothered by the outbreak. Now, the people are seeing an increase in COVID cases. Despite this, DeWitt is still hopeful that students can come back to school safely on August 25.
"I still think we have to find a way to the best of our ability to live with the virus as we move forward, so we need to have those plans in place. And then have a plan in place for when those numbers get too big. But I still think it's realistic as we plan for the next month and a half."