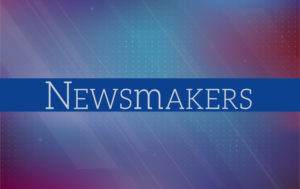 Social isolation, family or financial instability, doesn't disappear when school's out for the summer — or when it's abruptly stopped due to an unforeseeable pandemic.
Pre-Covid data would suggest youth suicide was already a national epidemic. It's the second leading cause of death for ages 10 to 24 — which has increased 30 percent in the past 20 years.
We talked with experts at Tri-County Mental Health to learn more. How can parents, grandparents and the community begin to help. Just talk to them, they say…
RESOURCES
You can contact Tri-County Mental Health during regular business hours at 816-468-0400. Their 24-hour crisis line is 888-279-8188. The National Suicide Prevention Lifeline is 1-800-273-8255 (TALK).
LEARN MORE
Zero Suicide: the prevention of suicide
Tri-County: Encourage Hope and Help
For those who rather text than talk: Crisis Text Line
FACTS
How is at risk? Youth who are:
perfectionists
LGBT
low self-esteem
struggle with academics
Native American
Lack social or family support.
How parents, grandparent and community members can help
Talk. Be honest. It's a hard subject to talk about, so admit it. By acknowledging your discomfort, you give the child permission to acknowledge their discomfort, too.
Ask them, "What do you think about suicide?" "Have your friends thought about it?"
If you notice any warning signs or simply have a gut feeling about someone you think may be struggling, address the question directly in a safe space.
Listen: Let them finish their sentences and complete thoughts without interruption
Let them know you understand; who empathy.
Avoid being judgmental
Take them seriously.
Ask them about access to lethal means, like firearms. 82 percent of youth suicides used a firearm owned by a family member, usually a parent.
Express concern for their safety and ask how you can help.
Persuade them to seek help and refer them to resources.
Make yourself available to talk again, if needed.
Source: Tri-County Mental Health