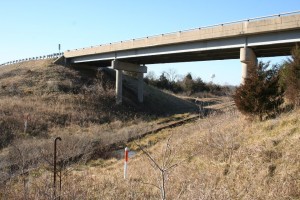 Press Release from Missouri News Service
Mona Shand
KANSAS CITY, Mo. – Plans to transform a defunct stretch of railroad into a second cross-state bicycle-and-walking path are picking up speed, and could be finalized within the next few weeks.
Brent Hugh, executive director of the Missouri Bicycle and Pedestrian Federation, said turning the Rock Island corridor, which stretches from Kansas City to St. Louis, into a rails-to-trails project would be both a fitness and economic boon for the state.
"If you have a little trail, 10 miles or whatever, that's nice, but if you have, a 500-mile cross-state trail network, people will fly from out of the country to experience that," he said.
Missouri's Katy Trail, the nation's longest rails-to-trails project, brings an estimated $20 million in economic benefit to surrounding communities. A bid has been submitted to Missouri utility Ameren Union Electric, which owns a key portion of the Rock Island railway, and the Federation is gathering petition signatures to show support for the trail project.
According to Hugh the company will consider the good that can come from turning the property into a trail.
"It's wild, it's overgrown, you can't go in there legally and that means it's kind of a lawless area," Hugh said. "As soon as you put a trail there and allow 'normal' people to go in, then that becomes an asset."
Hugh said the proposed Rock Island Trail would cover 211 miles, connecting at two points to the 238-mile Katy Trail, and forming a large loop system across Missouri, from state line to state line.
Officials at Ameren are expected to make a decision on the trail in the next few weeks.