A Richmond resident, formerly of Excelsior Springs, Nina Mae Kincaid, 84, died Saturday, April 14.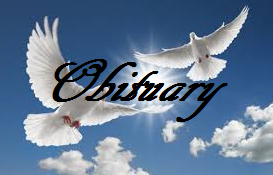 Funeral Services will be held Wednesday, April 18 at 2:00 p.m. at the Thurman Funeral Home in Richmond.
Visitation will take place an hour prior, also at the funeral home. Burial will follow in Polley Cemetery in Wood Heights.
The family suggests memorial contributions be made to the Nina Mae Kincaid memorial fund.