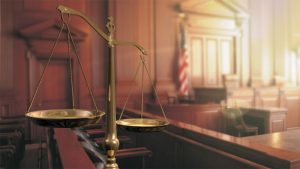 KANSAS CITY, Mo. – According to a release from Tammy Dickinson, United States Attorney for the Western District of Missouri, nine more defendants have been indicted by a federal grand jury for their roles in a $1 million conspiracy to distribute at least 30 kilograms of methamphetamine, bringing the total number of defendants to 15 in an investigation that was initiated with an arrest by Buchanan County, Mo., sheriff's deputies in St. Joseph, Mo.
Jake Ian Nixon, 19, Aaron Randall Stull, 51, and Michelle Vanne Gray, 49, all of Springfield, Mo.; Jarub Ray Baird, 27, of Carthage, Mo.; Breann Nicole Hall, 25, of Ozark, Mo.; Lanny Eugene Ham, 26, of Bakersfield, Calif.; Cindy Ann Nevatt, 62, of Gulf Shores, Ala.; and Autumn Sky Provience, 23, and Tara L. Harken, 44, both of Marion, Ill., were charged in a seven-count superseding indictment returned by a federal grand jury in Kansas City, Mo., on Nov. 17, 2016. The superseding indictment replaces the original indictment returned on April 21, 2016, and includes additional charges.
The superseding indictment adds Nixon, Stull, Gray, Baird, Hall, Ham, Cindy Nevatt, Provience and Harken to the original conspiracy charge against Michael Ryan Nevatt (the son of Cindy Nevatt), 26, Kara Rene Baze, 23, and Scott Bryan Sands, 51, all of Springfield, Kenneth Bryant Lake, 55, of Strafford, Mo., Jerry Lee Brown, 43, of Lebanon, Mo., and Travis Lee Bethel, 45, of Urbana, Mo.
The federal indictment alleges that all 15 co-defendants participated in a conspiracy to distribute methamphetamine from Jan. 1, 2014, to Nov. 17, 2016. The indictment also contains a forfeiture allegation, which would require all of the defendants (jointly and severally) to forfeit to the government $1,060,070, which represents the proceeds of drug trafficking based on a conservative average street price of $1,000 per ounce of 90 percent pure methamphetamine and the total conspiracy distribution of at least 30 kilograms of methamphetamine.
All of the defendants are also charged in a money-laundering conspiracy. They allegedly conducted financial transactions which involved the proceeds of unlawful activity in order to promote the drug-trafficking conspiracy, to conceal the nature, source, location, ownership, and control of drug-trafficking proceeds and to avoid bank reporting requirements.
For example, the indictment alleges that Michael Nevatt purchased $13,000 in chips at the Grand Casino of Biloxi. The indictment also alleges that Michael Nevatt spent $16,000 to purchase a 2003 Corvette. Michael Nevatt is charged with three counts of money laundering related to these transactions.
In addition to the drug-trafficking and money-laundering conspiracies, Michael Nevatt is charged with Cindy Nevatt and Provience in a conspiracy to possess and use various firearms during and in relation to the conspiracy to distribute methamphetamine.
Michael Nevatt, Provience and Nixon are also charged together in one count of possessing firearms in furtherance of a drug-trafficking crime. They allegedly possessed a loaded Colt .32-caliber handgun, a .22-caliber handgun, a loaded Kahr Arms 9mm semi-automatic pistol, a loaded Raven .25-caliber semi-automatic handgun, and a loaded Bond Arm .45-caliber semi-automatic handgun.
According to the affidavit filed in support of the original criminal complaint, a cooperating defendant was arrested by Buchanan County, Mo., sheriff's deputies in St. Joseph, Mo., on July 20, 2015. The cooperating defendant, who was in possession of approximately 500 grams of methamphetamine and $5,000, allegedly identified Michael Nevatt as his source. The cooperating defendant also told investigators that s/he accompanied Michael Nevatt to Dallas, Texas, on multiple occasions to obtain multiple-pound quantities of methamphetamine, which was then transported back to Missouri for distribution.
According to the affidavit, Michael Nevatt was the middle man between Mexican methamphetamine suppliers and southern Missouri distributors. A second confidential informant told investigators that s/he had traveled to Dallas, Texas, with Michael Nevatt to pick up pound levels of methamphetamine approximately 20 to 30 times between October 2014 and July 2015. The methamphetamine allegedly was transported back to Springfield for distribution.
Dickinson cautioned that the charges contained in this indictment are simply accusations, and not evidence of guilt. Evidence supporting the charges must be presented to a federal trial jury, whose duty is to determine guilt or innocence.
This case is being prosecuted by Assistant U.S. Attorney Bruce Rhoades. It was investigated by the Buchanan County Drug Strike Force, the Buchanan County, Mo., Sheriff's Department, the Springfield, Mo., Police Department, the Lake Area Narcotics Enforcement Group, the U.S. Postal Inspection Service and the Drug Enforcement Administration.