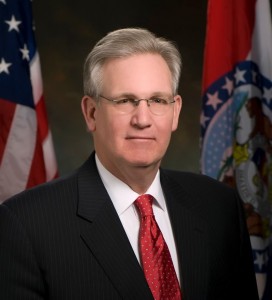 JEFFERSON CITY, Mo. (AP) — Missouri soon will have an income tax exemption for parents of stillborn children.
Democratic Gov. Jay Nixon on Monday signed a tax bill into law that includes the provision for exemptions for stillborn babies.
The measure will allow those parents to deduct $1,200 from their taxable income for each stillborn child, starting in January. They need a certificate of birth resulting in stillbirth to receive the exemption, which currently is offered to those who can claim a dependent.
The measure also will provide incentives for the Department of Revenue to issue tax refunds earlier.
The measure ramps back when the agency must issue tax refunds from 90 to 45 days after a return or overpayment claim is filed.
After 45 days, the state must pay interest on the money owed.