SALINE COUNTY, Mo. – Judge Bellamy in Saline County will not make a ruling on a motion for bond reduction until this coming Wednesday.
After hearing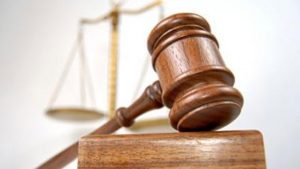 testimony and arguments from prosecutors and the attorney for William H. Hostetter, 48, of Marshall, the judge took the cause under advisement Friday. Hostetter is charged with felony counts of second degree kidnapping and domestic assault in the second and third degrees. The hearing will reconvene at 9:00 a.m. on June 5, 2019.
A preliminary hearing is scheduled for 1:30 p.m. the following Wednesday afternoon.