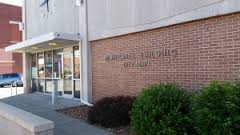 HIGGINSVILLE, Mo – The conspicuous absence of three out of six aldermen meant that no vote could be taken on any of the scheduled items on the agenda.  Mayor, Bill Kolas, noted it was the first time during his, nearly 30-year service to the city, that quorum was lacking.
Nevertheless, an unofficial meeting commenced with reports from various committees.
A member of the Utilities Committee remarked that a grant had recently been approved for the much needed replacement of sub-station breakers, which was around $66 thousand.
The Administration Committee had scheduled an ordinance pertaining to the transfer of property from the Higginsville Senior Center to the city.  Although a vote could not be taken, Administrator, Lee Barker, explained what the ordinance entailed.
Transportation and Waste Management Committee members informed council that construction work had begun with additions to the airport.
A bill was introduced by the Emergency Services Committee.  Once again, Administrator, Barker, gave an explanation.
The Chairman of Economic Development was absent alderman, Jeff Wallace.  No reports were made.
For the purpose of ratifying the proposed bills, a tentative meeting was scheduled for Wednesday evening, April, 6.
The unofficial meeting closed with a recognition of, now retired, Water and Wastewater Superintendent, Jimmy Urfer.  Mayor, Bill Kolas, read a proclamation which expressed the gratitude of the city of Higginsville for Urfer's service.
Wellwishers from Missouri Public Utilities Alliance also sent a plaque honoring Urfer's dedication to the city.
A reception with cake and punch concluded the presentation.