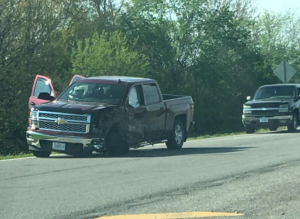 MARSHALL, MO – A vehicle crash south of Marshall on 65 Highway was reported by witnesses Friday afternoon.
The southbound lane near Fitzgibbon Hospital had been reported closed. Missouri Highway Patrol said they were on scene at the crash, but no public report will be made available since no injuries resulted from the incident.
At least one truck involved sustained significant damage.