Norborne community working non-stop to prevent flooding
CARROLL COUNTY, Mo. — The Missouri River is reaching flood levels that rival the Great Flood of 1993. In Norborne, residents from the surrounding areas are helping sandbag in preparation for major flooding. Carroll County Presiding Commissioner Stan Falke helped organize the event and said they have been sandbagging since Thursday and are not slowing down.
"We estimate that we set approximately 75,000 bags, Falke said. "We have sand in that many bags at this point and as far as what we see continuing, we will continue this operation at least through tomorrow, probably Thursday."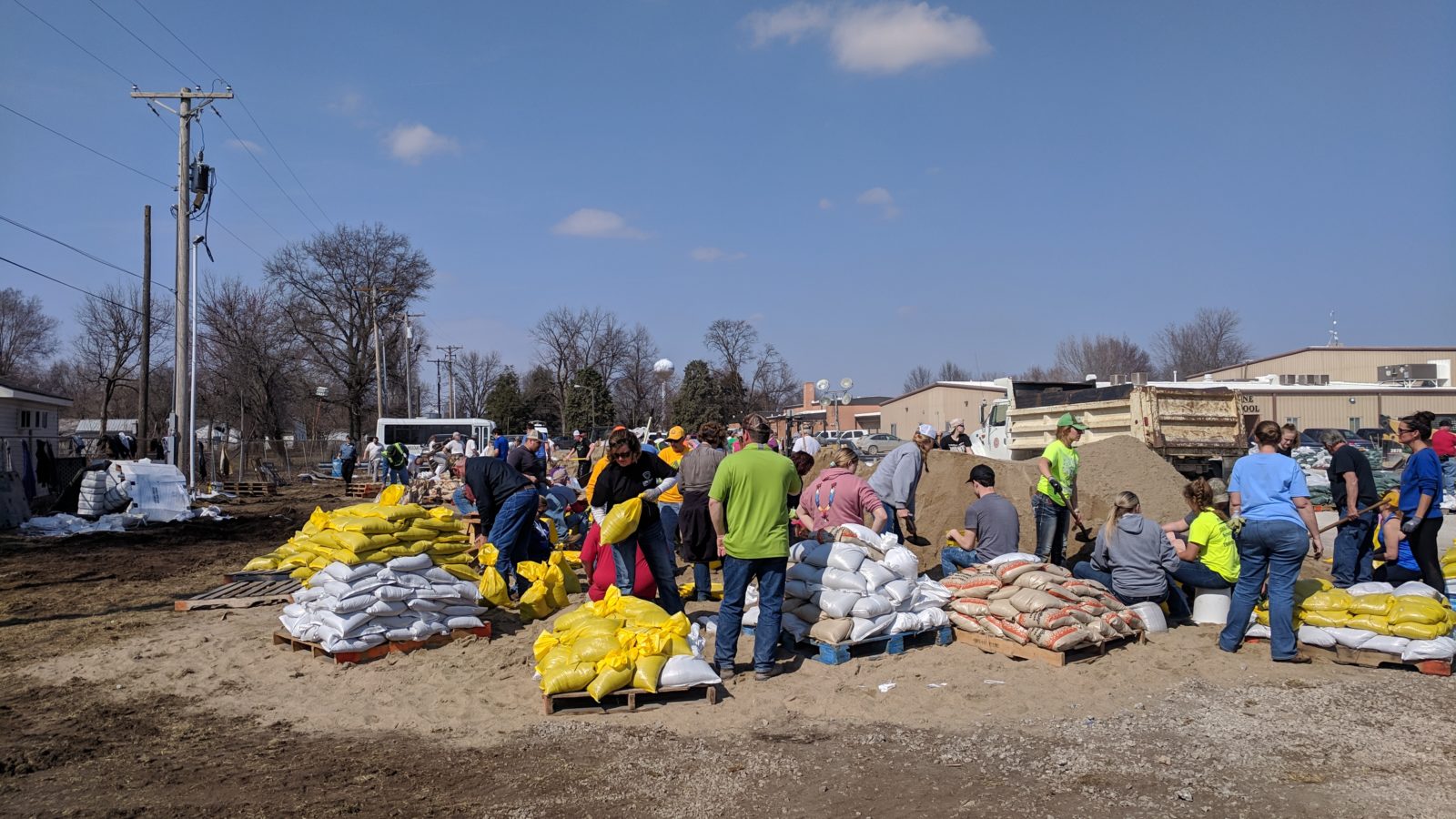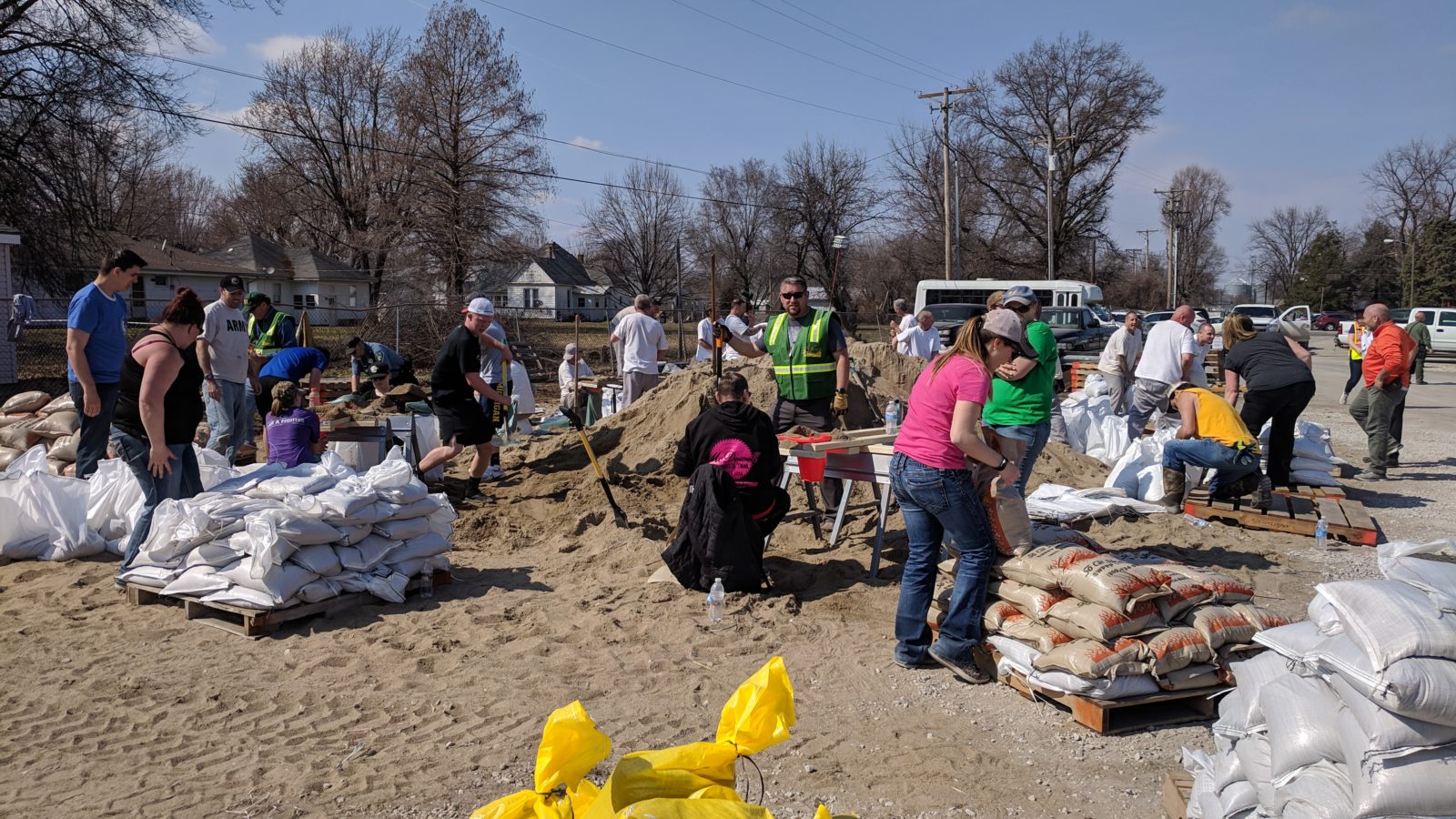 Although the river has already crested and is receding, more rain is on the way this weekend…which could lead to another surge in flood waters. Although the community is working non stop, this isn't the end of the flooding.
"I talked with the National Weather Service this morning…and the impact of the rain, we can't forecast that yet," Falke said.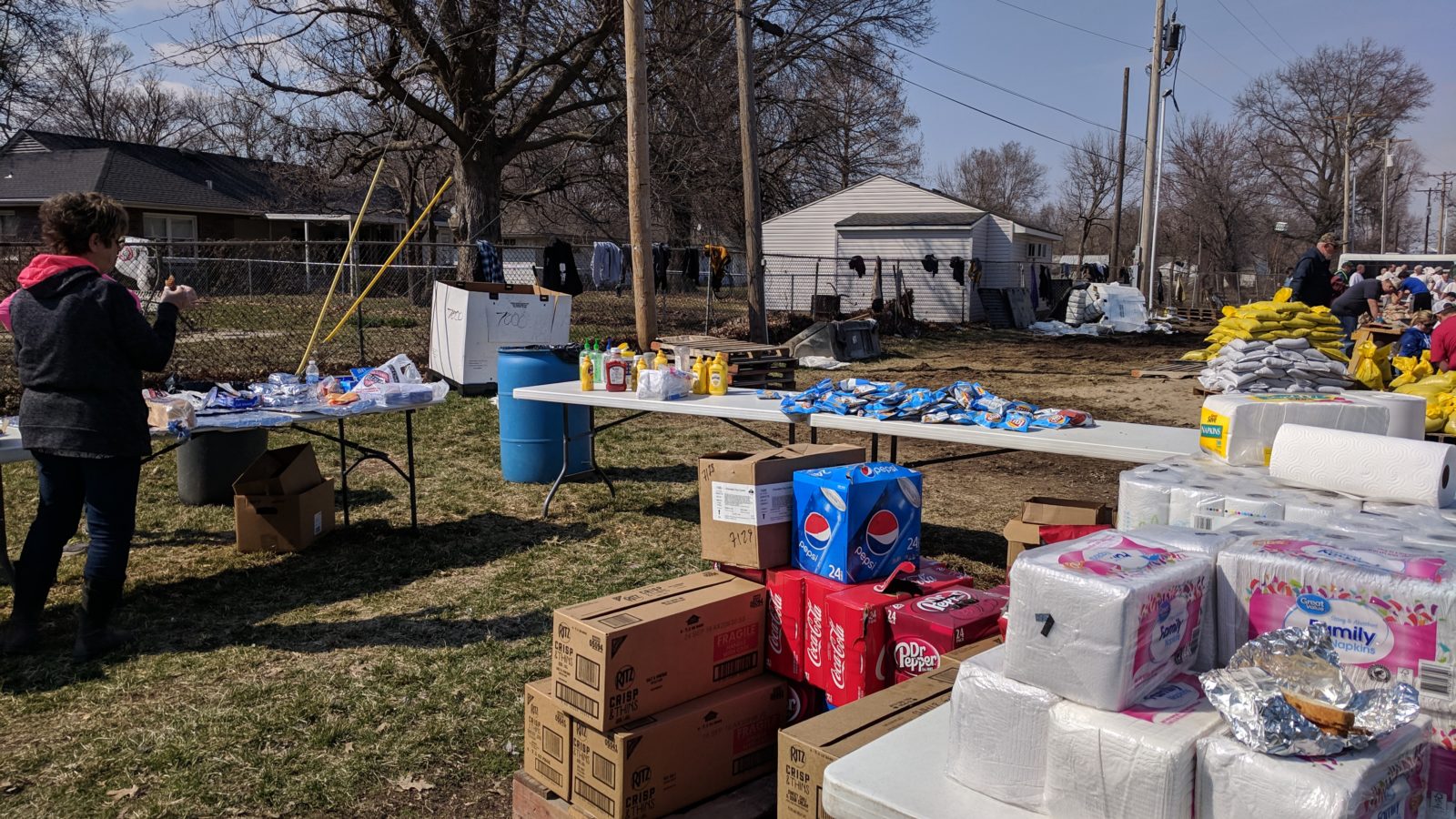 Anyone interested in joining the effort is asked to arrive bright and early Friday and every day they fill the bags. Falke is also preparing to set up a local flood relied fund for anyone wishing to donate to the cause. 
If you need any other motivation, Food Organizer Shirley Streeter will make sure your belly is full. 
"We have a ton of volunteers filling sandbags so we're feeding them also, lunch and supper," Streeter said.
The sandbagging is taking place at Norborne High School.
Photos: KMZU's Nick Sadowski