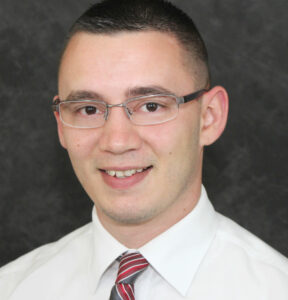 NORBORNE – The City of Norborne has elected a new mayor. Allow Jacob DeMint to introduce himself.
DeMint credits his interest in working for the city to community members who encouraged him. From that point on, he has found working for the community he grew up in enjoyable and is focused on bringing "new and fresh ideas" to the council.
Some of those new and fresh ideas previously included enacting a text alert service and using the city's Facebook page and official website to their advantage. Some current priorities include internally updating software and ordinances, and making Norborne a cleaner, more presentable place to live.
He compliments the Norborne Housing Revitalization Committee's efforts to help reach this goal.
When it comes to long-term goals, DeMint would like to continue the process of possibly bringing a small store to Norborne.
As a younger resident of Norborne, DeMint's positivity and willingness to participate may come off as rare for some. In order to help a town that has room for potential, DeMint says it all starts with having an attachment to the community.
In order for the city to grow, DeMint continues to emphasize the importance of community participation.