SALINE COUNTY, Mo. — A resident of North Carolina was sentenced to the Missouri Department of Corrections in a Saline County courtroom Wednesday.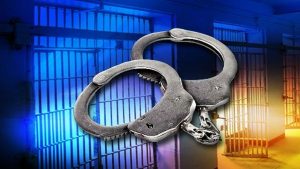 Carlos J. Collier, 33, of Winston-Salem, N.C. was arrested February 16, 2018 following a traffic stop on Interstate 70 near Marshall Junction. During the arrest, state troopers reportedly found a large quantity of drugs, including three pounds of vacuum-sealed marijuana. Authorities also recovered THC-infused edibles inside the vehicle.
Collier entered a guilty plea last Thursday to felony counts of possession of a controlled substance and delivery of a controlled substance.
He was sentenced Thursday to two years in the Missouri Department of Corrections with the possibility of parole.
Collier was remanded to DOC custody, where he will remain for the duration of his sentence.